IN THE RANDOMIZED, PLACEBO-CONTROLLED PIVOTAL TRIAL
Joenja

safety profile1,2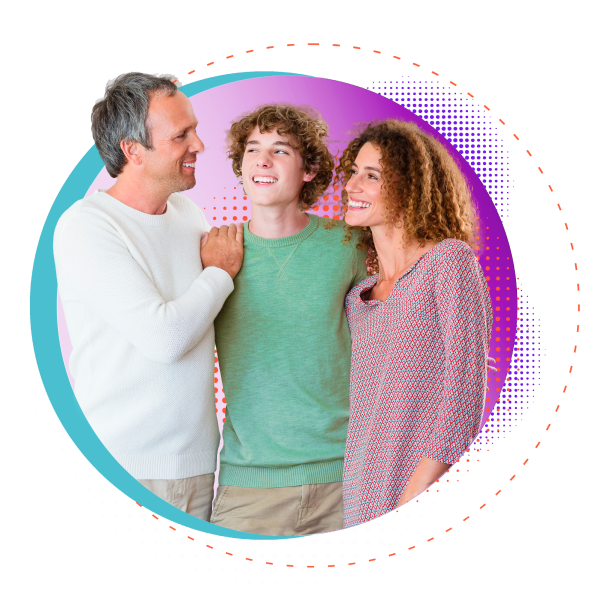 Not actual patients. The safety of Joenja is based on data from both the placebo-controlled pivotal trial and the interim results from the OLE study
Adverse reactions reported by
≥

2 Joenja-treated patients and more frequently than placebo
No serious adverse drug reactions
were reported
No patients withdrew due to an adverse
drug reaction
The most common adverse reactions (>10%) were headache, sinusitis, and dermatitis atopic
*Dermatitis atopic: including dermatitis atopic and eczema.
†Tachycardia: including tachycardia and sinus tachycardia.
ANC, absolute neutrophil count; OLE, open-label extension.
Seven (33%) patients receiving JOENJA developed an ANC between 500 and 1500 cells/microL. No patients developed an ANC <500 cells/microL and there were no reports of infection associated with neutropenia.
About APDS
APDS is a rare, primary immunodeficiency.
Hyperactivity along the Pl3Kδ signaling
pathway disrupts immune cell balance,
causing immune deficiency and
immune dysregulation.1,2,4,7
learn more
The extension
study
The long-term safety and tolerability
of Joenja is under investigation in
the open-label extension study with
some patients receiving treatment
for as long as 5 years.1,6
See More Data
References: 1. Joenja (leniolisib). Prescribing information. Pharming Healthcare, Inc; 2023. 2. Rao VK, Webster S, Šedivá A, et al. A randomized, placebo-controlled phase 3 trial of the PI3Kδ inhibitor leniolisib for activated PI3Kδ syndrome. Blood. 2023;141(9):971-983. doi:10.1182/blood.2022018546 3. Data on file. Pharming Healthcare, Inc. 4. Maccari ME, Abolhassani H, Aghamohammadi A, et al. Disease evolution and response to rapamycin in activated phosphoinositide 3-kinase δ syndrome: The European Society for Immunodeficiencies-Activated Phosphoinositide 3-Kinase δ Syndrome
Registry. Front Immunol. 2018;9:543. doi:10.3389/fimmu.2018.00543 5. Rao VK, Webster S, Dalm VASH, et al. Effective "activated PI3Kδ syndrome"—targeted therapy with the PI3Kδ inhibitor leniolisib. Blood. 2017;130(21):2307-2316. doi:10.1182/blood-2017-08-801191 6. US National Library of Medicine. ClinicalTrials.gov/NCT02859727. 7. Angulo I, Vadas O, Garçon F, et al. Phosphoinositide 3-kinase δ gene mutation predisposes to respiratory infection and airway damage. Science. 2013;342(6160):866-871. doi:10.1126/science.1243292